Healthy snacks are a must when you're on a diet, so what is healthy snacking? Healthy snacking can be almost anything as long as it's healthy. So, if you've been looking for some healthy snack recipes for weight loss and energy, you've come to the right place.
Staying Away From Junk Food As Well As Exercising Helps You Lose Weight Slowly
Healthy Snacks For Weight Loss And Energy
No matter what your favorite celebrity tells you about the latest fad diet or weight loss diet trend, if it makes you sick and is not balanced and nutritious, it's bad for you.
Quick fix solutions for weight loss normally don't help you keep that weight off in the long run, and only following a healthy diet and staying away from junk food, as well as exercising, can help you lose weight slowly and steadily, and in a healthy manner.
A crucial part of a healthy weight-loss-friendly diet is snacking, which many of us tend to ignore and probiotic dahi or curd can be a great weight-loss snack.
Apart from the customary three meals per day, an individual wanting to affect quick weight loss must also be snacking healthy to meet their daily calorie budget.
There are a lot of misconceptions regarding healthy snacking. If you are looking to lose weight, ideally, your snack must be nutritious and filling and should help boost energy of your body.
One of the perfect foods that meet all three criteria is curd – it is low in calories, rich in calcium, protein and gut-friendly bacteria, and by virtue of being rich in protein, it may also promote satiety.
Additionally, curd is probiotic and the protein in it also helps maintain muscle mass and may boost muscle recovery for those who work out.
But your bowl of curd may not be interesting or filling enough and can be monotonous, especially if you for someone who is used to snacking in between meals.
But not anymore! There are some simple ways to spruce up your bowl of curd, without overshooting your calorie budget or adding any empty calories to your diet.
How To Make Your Bowl Of Curd More Nutritious
1. Berries: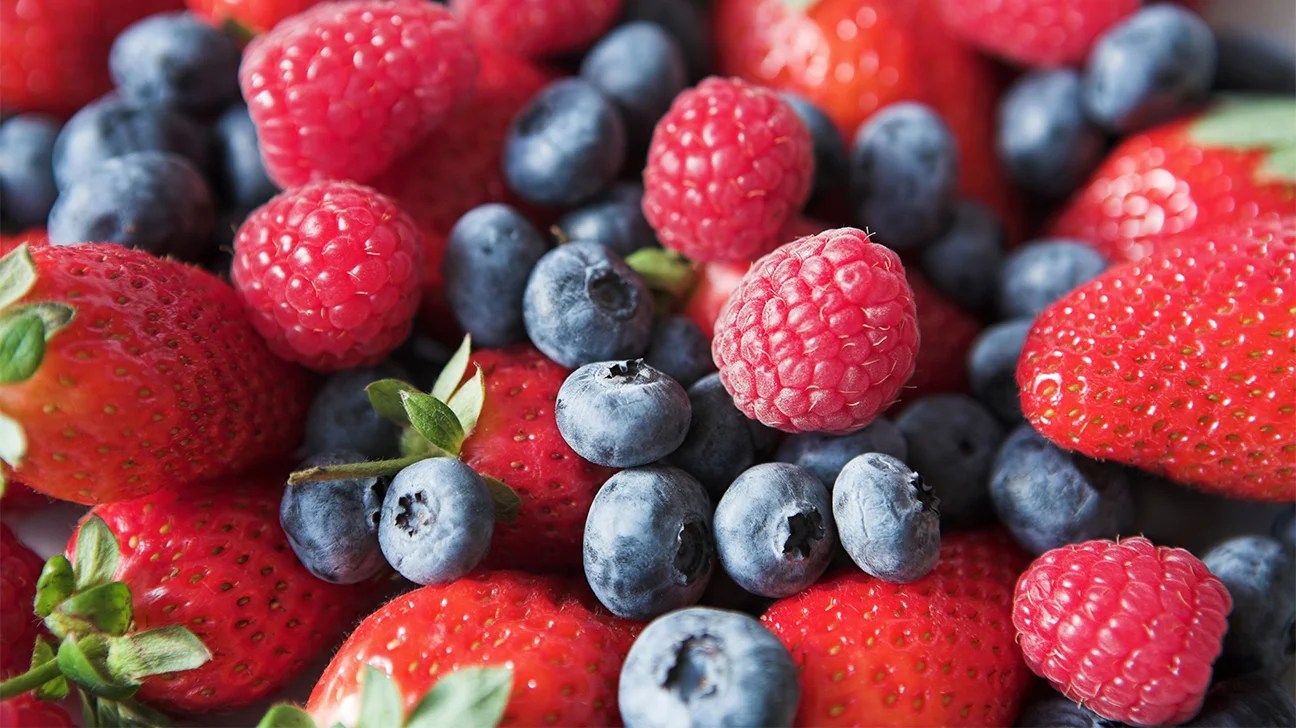 Filled with antioxidants and low in calories, berries are truly nature's miracles.
They add essential vitamins and minerals to your bowl of curd, while also boosting skin and heart health. Berries are also rich in fiber and fight inflammation in the body.
Add chopped or mashed strawberries, blueberries, blackberries, mulberries to your bowl of curd, to add a boost of nutrition to it.
2. Granola: 
Homemade granola is loaded with fiber and antioxidants as it contains toasted rolled oats, nuts and dried berries. Nuts are also rich in protein an
3. Vegetables: 
It might seem weird to add vegetables to your bowl of curd, but it's the easiest way to add more fiber to your diet.
You can make a mash of vegetables, add a little salt, pepper and cumin to it and add this mash to your curd. Vegetable raitas are the best additions to your lunch menu, especially when you're on a diet.
4. Fruit Mash:
Mash your favorite summer fruits like watermelon, mangoes, kiwis, oranges, pomegranates etc. and add the puree to your bowl of curd.
The vitamin C power of these fruits can help boost immunity and skin health. The natural sugars in fruits are great for boosting energy as well.
You can also sprinkle some pomegranate seeds on your curd. This can even double up as a healthy dessert for you.
5. Coconut Flakes:
One of the easiest ways to add healthy fats to your diet is to add coconut flakes to your smoothies, breakfast cereal and even to your bowl of curd. Toast the flakes a little bit and add them as toppings.
You can experiment with all kinds of toppings and low-calorie ingredients to spruce up your bowl of curd.
Add nuts, seeds, raisins, honey, dark chocolate shavings, and whatever other healthy food you like to your bowl of curd, to make it more filling and nutritious.
Side-Effects Of Curd
Curd is a super food replete with a bevy of nutrients, but too much of it may wreak havoc on your health.
Those who are lactose intolerance should avoid curd or consume it only after expert discretion. Curd, if gone bad should be tossed away.
Stale curd may lead to upset tummy, indigestion and a variety of gastric problems. If you have a weak immune system, it is not advisable to consume large quantities of curd.
Yogurt that contains live bacteria for a prolonged period of time may take a toll on the health of those with a weakened immune system.
There are studies that claim excess dairy may topple weight-loss, however, there is not enough substantial evidence to prove the claims. In any case, practicing moderation is crucial.
Whenever you purchase yogurt from a store, do turn back to read the labels. Make sure there are no added sugars or preservatives. Flavoured yogurt is often filled with sugar.
Sugar does no good for weight loss, therefore it must be ruled out of your diet. Even while you are looking for ideas to spruce up your bowl of yogurt make sure you steer clear of refined sugar cookie crumbs, chocolate flakes.
Make wise choices, eat healthy and most importantly, enjoy what is on your plate. There is absolutely no need to make your weight-loss journey a dreadful one.
 Healthy Snacks That Can Help You Lose Weight
Snacking refers to the intake of foods during the day other than your main meals. Snacks typically consist of smaller food portions distributed between meals.
While research on whether snacking aids weight loss is mixed, some evidence suggests that increasing your meal frequency through snacking may help manage hunger and improve blood sugar regulation
Additionally, snacking can help you increase your intake of nutrient-rich foods like fruits and vegetables — and most people are not eating enough produce
Aim for snacks that include protein, fiber, and healthy fats, which help keep you full throughout the day and make healthy choices at your next meal
By planning ahead and focusing on nutrient-rich foods, snacks may support your weight management goals by managing hunger and keeping you satisfied between meals
While no one snack will lead to weight loss, these snacks may help promote weight loss as part of an overall healthy eating pattern.
1. Mixed nuts
Nuts are an ideal nutritious snack, providing the perfect balance of healthy fats, protein, and fiber.
Aside from being tasty, they're linked to numerous health benefits and very filling. Studies also suggest that despite their higher calorie and fat content, eating nuts in moderation may help you lose weight.
There are plenty of nuts you can choose from, including walnuts, almonds, Brazil nuts, hazelnuts, pine nuts, macadamia nuts, cashews, and pistachios.
Because they don't require refrigeration, they're a great choice for snacking on the go. Be mindful of your portion size, and aim to stick to about 1 ounce or 1/4 cup.
2. Red bell pepper with guacamole
The combo of red bell peppers and guac gives you plenty of nutrients that help keep you feeling full for hours.
Although all bell peppers are nutritious, red varieties are particularly high in antioxidants. On the other hand, guacamole is a rich source of healthy fats, fiber, vitamins A, B, and C, and minerals like phosphorus and potassium
Pairing 1 large red bell pepper with 3 ounces (85 grams) of guacamole combines the best of both foods while keeping this snack's calorie count under 200
3. Greek yogurt and mixed berries
Plain Greek yogurt and berries make a delicious, nutrient-dense snack.
Greek yogurt is high in protein, and berries are one of the best sources of antioxidants around
Add a mixture of differently colored berries to your yogurt to get an array of nutrients — and a mix of their sweet and tart flavors.
4. Apple slices with peanut butter
Apples and peanut butter are a match made in heaven — both nutritionally and flavor-wise.
On one hand, apples are a fiber-rich fruit. On the other hand, peanuts provide healthy fats, plant-based protein, and fiber — pretty much all of the filling nutrients you should look for in a snack
By combining apples with peanut butter, you'll enjoy a crisp and creamy snack. Try adding a sprinkle of cinnamon for an added flavor boost.
Note that many store-bought peanut butter brands contain added sugars and oils. Check the ingredient list and choose one that only contains peanuts and salt.
5. Cottage cheese and fruit
Cottage cheese is high in filling protein, boasting 24 grams in just 1 cup
Pairing cottage cheese with fruit complements the cheese's protein and fat content with the fruit's fiber, resulting in a sweet, creamy, and filling snack.
The combination is exceptionally good when combining the cheese with tropical fruits such as pineapple, papaya, or watermelon.
6. Celery sticks with cream cheese
Celery sticks with cream cheese are a classic low carb snack that can help keep you feeling full.
This duo will have you enjoying a fiber-packed snack that combines a crunchy texture from the celery with creaminess from the cheese. Try celery sticks with peanut butter or almond butter for another crunchy and creamy combo.
Snacking on 5 small celery sticks with about 1 ounce (30 grams) of cream cheese provides roughly 100 calories
7. Kale chips
Kale is incredibly healthy, as it's loaded with fiber and antioxidants like beta carotene, lutein, and zeaxanthin .
It's also a good source of minerals, such as calcium and phosphorus. It has a lower level of oxalic acid, an anti-nutrient that impairs calcium absorption, than many other leafy greens
Pairing kale with olive oil not only makes more delicious and crispy chips but also a more balanced and filling snack.
This easy recipe for kale chips provides about 150 calories:
Kale chips
Ingredients:
1 cup (20 grams) of bite-sized kale leaves
1 tablespoon (15 mL) of olive oil
1/4 teaspoons (1.5 grams) of salt
Directions:
Mix all ingredients in a bowl. Place kale pieces on a parchment-lined baking sheet and bake at 350°F (175°C) for 10–15 minutes, until crispy and starting to slightly brown. Watch them closely, as they can easily burn.
8. Dark chocolate and almonds
Dark chocolate and almonds are a fantastic pair. The rich chocolate flavor paired with the crunchy nuts is a powerful flavor and health duo.
Dark chocolate contains antioxidants, and almonds are a rich source of healthy fats
The two make a great combo for a heart-healthy, satisfying, and portable snack. Try a couple of teaspoons of dark chocolate chips or a square of dark chocolate with a handful of nuts.
9. Cucumber slices with hummus
Cucumber's fresh flavor and crunchy texture go very well with the rich creaminess of hummus.
Hummus is typically made from chickpeas, tahini, olive oil, and garlic. Thus, it provides a mix of plant-based protein, fiber, and heart-healthy fats
Enjoying 1 cup (104 grams) of sliced cucumbers dipped in 2 tablespoons (34 grams) of hummus will help keep you full for under 100 calories
You can also pair them with some whole grain crackers or pretzel sticks for a heartier snack.
10. A piece of fruit
Healthy snacks don't need to be complicated. Just a single piece of fruit can be incredibly satisfying.
Portable, easy-to-eat fruits include bananas, apples, pears, grapes, grapefruit, and oranges.
Fruit contains fiber and minerals and makes a great small snack. To make it more satisfying, pair your fruit with nuts or yogurt.