Looking for simple healthy lunch box ideas? Look no further. I've rounded upsome of my favourite healthy lunch box ideas that are perfect to take to school or work.
One of the biggest challenges of a healthy lifestyle can often be the lunches. Everyone seems to have the "lunch struggle," especially when they're living their busy lives. This article is designed to provide simple healthy lunch box ideas.
Simple Healthy Lunch Box Ideas
The start of a new year is a great time for changing up our old routines. You know, breaking away from bad habits-or just boring ones-and trying something new.
Where better to start than with your lunch box?
After all, we all have to eat lunch every day, but there's no reason it has to be the same lunch every day. Sure, it's easy to keep packing the same old turkey sandwich and apple and chips, Monday through Friday-but then one day, after three weeks straight of the same thing, you can find yourself pulling out that box at lunch time and realizing you just can't face one more turkey sandwich.
And next thing you know, you're hitting the drive-through and wolfing down a bacon double cheeseburger and spending the rest of the afternoon feeling bloated and greasy. So stop that Micky D's run before it starts with a little lunchtime variety. Here's a whole slew of fresh ideas for lunchtime-some from my blog, some from friends-that should keep your taste buds interested all month long.
Mixed green salad with Cilantro Lime Dressing
Chickpea Salad and Olive Spread
The Best Crockpot BBQ Chicken Sandwich
Crockpot Lasagna Soup
Asian Chicken Salad Lettuce Cups
Baked Salmon & Avocado
Avocado Shrimp Salad
Healthified Chicken Caeser Pita
Stuffed Bagels
Valentine's Salad with guacamole
Crockpot Cool Ranch Chicken Wrap
Easy Kale Salad ( kale and shredded deli meat) with s side of leftover Pizza Dip
Cowboy Caviar with some multigrain chips
Greek Yogurt Chicken Salad on a bed of lettuce.
Leftover Vegetable Pie with lunch meat, cracker, and fresh fruit.
Quinoa Burger
Snack-box Style Lunch
Chopped salad with lentils and avocado
Easy and healthy lunch box ideas for adults
My tips for packing an adult lunch box
Preparation is everything 
Save time by washing fruit and veggies as soon as you buy them. Choose fruit and vegetables that need minimum chopping, like grapes and cherry tomatoes.
Stay seasonal
Not only do seasonal fruits and veggies usually taste better, they're often better for your budget too.
Plan ahead
Planning your bento box menu for the week will help save time, money and avoid food waste. Stretch your dollars and make your food go further by enjoying left over dinner for lunch the next day.
Get organised
Pack your pantry and fill your fridge and freezer with your favourite lunch box staples.
We like to cook our favourite lunch box items in bulk and freeze for later so that when we're packing our lunch box we can grab and go. We always keep a stash of sausage rolls, meatballs and bliss balls in the freezer. Here are some similar frozen lunch ideas, suitable for kids and adults alike.
We always keep a stock of dried fruit, nuts, seeds and crackers in the pantry and have a selection of fruit, vegetables, antipasto items, cheese and at least one dip in the fridge. That way, we can always make something out of almost nothing!
Keep it colourful
Try to include a variety of colours in your lunch box. Not only does it look good but it's good for you too, ensuring you're lunch includes a wide range of nutrients.
Bento box inspiration
Need some lunch box inspiration? Here are some bento box lunches that are simple to make and delicious to eat.
Meatball bento
This bento box has baked meatballs, cheddar cheese, apple slices, grapes, carrot sticks and hummus.
Black bean bento
This bento box has some left over black bean salad, cottage cheese and pickles, cherry tomatoes, pumpkin hummus, natural corn chips and melon chunks.
Pasta bento
This bento box has left over pasta, cherry tomatoes and pickles, cheese and crackers, apple slices and walnuts.
Chicken bento
This bento box has some pasta salad, left over shredded chicken, cherry tomatoes, salsa and melon chunks.
Sushi bento
This bento box has homemade sushi, grapes, cherry tomatoes, baby pickles, nuts and a bliss ball.
Bento box checklist
By including these items in your next supermarket shop, your pantry should be stocked to make many a bento box:
Savoury items
Baked meatballs
Savoury muffins
Frittata fritters
Vegetarian sausage rolls
Boiled eggs
Homemade sushi
Snacks
Crackers and cheese
Natural corn chips
Popcorn
Nuts
Bliss balls
Leftovers
Homemade pizza
Pasta
Cooked chicken
Quiche or frittata
Pasta salads
Antipasto
olives
pickles
cheese paired with a fruit or vegetable
One thing is for sure: With such a healthy, colourful and delicious looking lunch box, you'll be the envy of the office
HEALTHY SCHOOL LUNCH IDEAS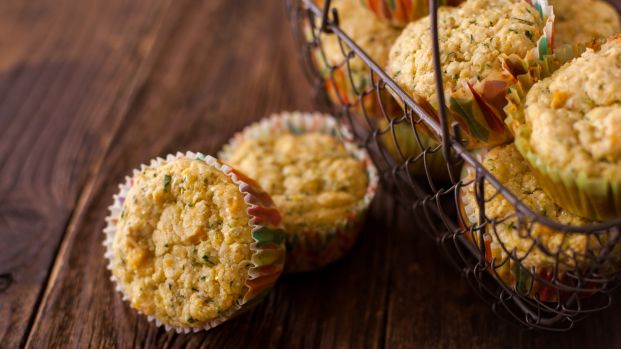 ZUCCHINI & CORN MUFFINS
"Very moist and yummy muffins with a nice crunchy crust — YUM! I liked how easy these were to prepare and how quickly they came together.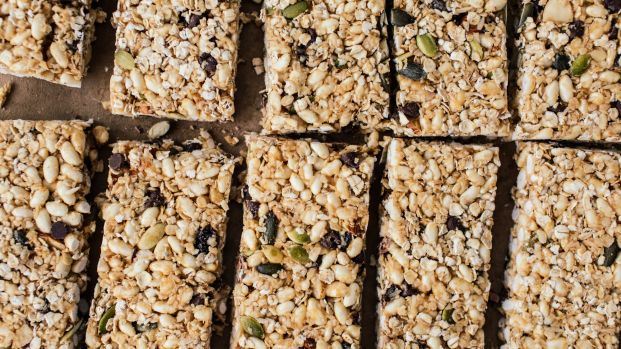 NO-BAKE GRANOLA BARS
"This gets a 'seriously yum' rating from me! They were easy to make and are pretty healthy too!"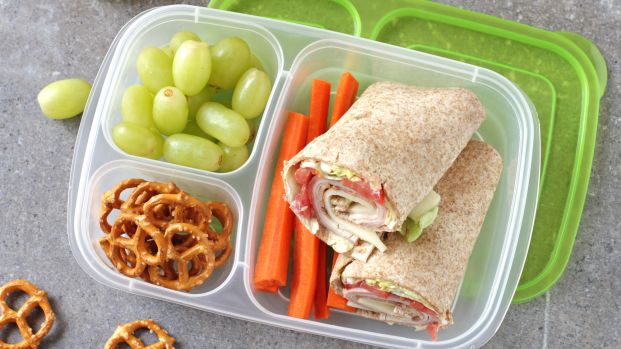 CLUB WRAPS
"What a wonderful lunch idea. These are just delicious."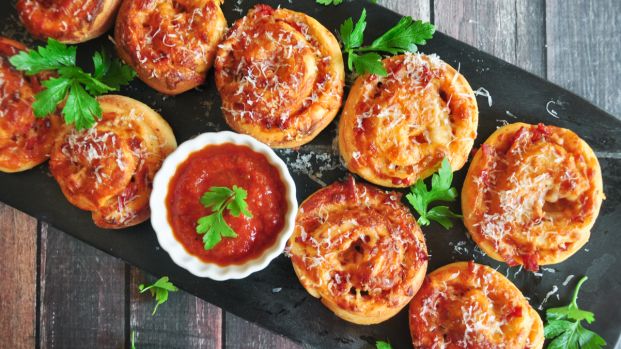 PIZZA ROLL-UPS
"Really easy and tasty. I added mushrooms and onions to mine."
YOGURT FRUIT BARS
"I made these to freeze and pack in the kids' lunches — they're so good! It was easy to sub in the ingredients I had on hand for a yummy treat."
HAM & CREAM CHEESE ROLL-UPS
"These roll-ups taste great. They're super easy to make and just delicious."
SECRET SANDWICH
"These are so easy, yummy and a fun alternative to another boring sandwich. I used Hawaiian sweet rolls with turkey and Havarti, and they were delicious!"
LUNCHBOX PIZZA QUESADILLAS
"The whole family loved these. I used pizza sauce and mozzarella cheese. I will try freezing them for quick snacks for the kids."
PEANUT BUTTER & JELLY SUSHI ROLLS
"I made these for my 7-year-old's lunch. She was so excited! I put the whole rolls in the fridge overnight and sliced in the morning. They were much easier to slice cold."
COPYCAT PIZZA LUNCHABLE
"I've been making the cheese-and-cracker Lunchables at home, but I never thought to make the pizza ones. My kindergartener loved it."
BLT PINWHEELS
"I made these for my grand kids and they loved them — as did their parents."
KIDDOS FAVORITE TRAIL MIX
"We had a blast making this. My kids polished off the whole batch and asked to make more."
BANANA & OATMEAL SPONGE COOKIES
"My kid love these cookies. They're a great, healthy snack on-the-go."
APPLES & PEANUT BUTTER
"This is a delicious and healthy way to start the day."
ANTS ON A LOG
"I made up a batch of these for school lunchboxes. They are very good! We like these better than the ones with the peanut butter."
TWO-TONED SANDWICHES
"What a fun idea! I just used one cookie-cutter shape — a teddy bear — for my daughter's lunch yesterday. It worked great and she loved it!"
HAM & CHEESE MUFFINS
"Easy to make and delicious! Great for a quick snack, but would also be great for breakfast, lunch, dinner, brunch or tea — or elevenses, anyone? Yum!"
FROZEN FRUIT CUPS
"My kids loved these, and I love the fact that they don't have a lot of extra sugar. I put some in a large container for dinner and some into one-cup plastic freezer jars to use in lunchboxes."
SCHOOL OF FISH
Your kids will go gaga for these little swimmers. It's amazing what you can do with four simple ingredients!
TORTILLA STARS
"This is a fantastic idea. They are everyone's favorite snack at my house."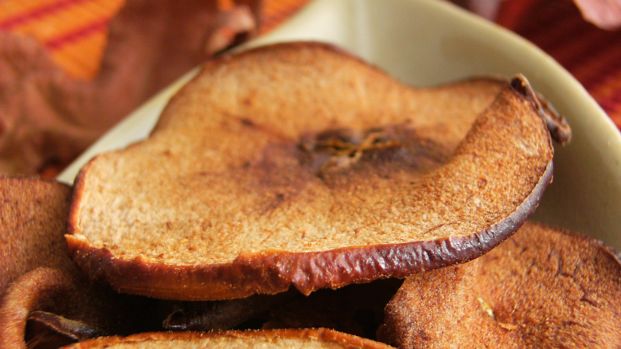 CINNAMON APPLE CHIPS
"Fun and easy to make. Not very sweet at all, which I liked. Made a great snack alternative to potato chips."
PIZZA SCROLLS
"I love these. They are perfect for my kids' lunchboxes, as they don't love traditional sandwiches. I will be using this recipe forever!"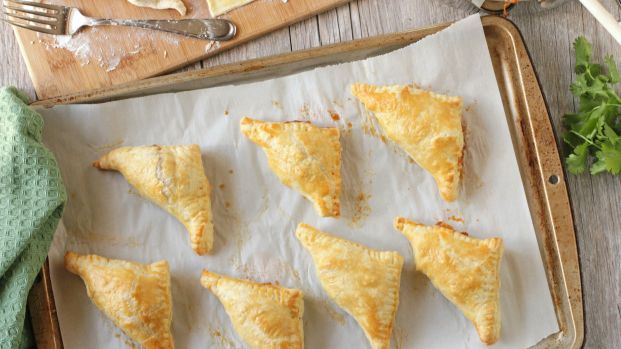 CHEESY TACO POCKETS
"These are very family-friendly, and the cheese ties the ingredients together well. They are awesome with sour cream and salsa!"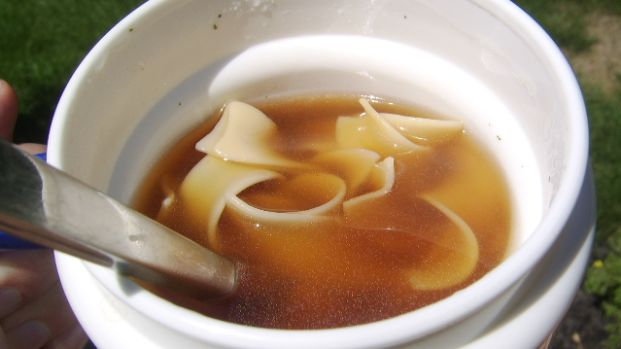 THERMOS NOODLE SOUP
"I'm giving this recipe five stars for sheer simplicity. It also happens to taste really great. Soup with no stove? Yes, please."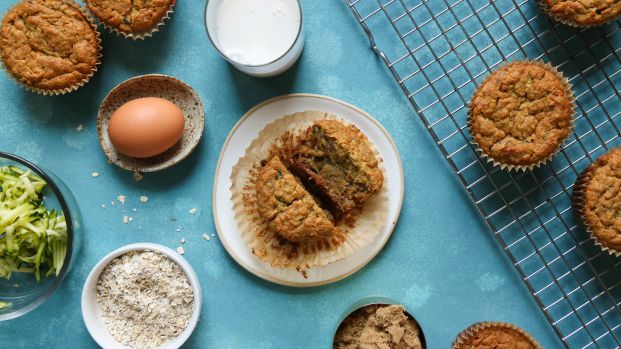 LUNCHBOX MUFFINS
"These are great! My 4-year-old is super picky, so her lunch-box gets a little boring — these are perfect. Next time I'm going to make a double batch!"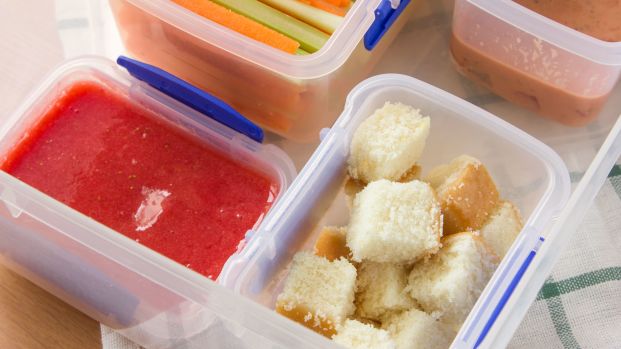 LUNCHBOX FUN-DUE
"Wonderful! This is such a great idea. My daughter isn't a big sandwich fan, so this really was right up her alley."
HUMMUS PIZZA
For a fun twist on a lunch-room favorite, try packing the veggies separately so your kiddo can build his or her own pizza at lunch.
SNACK STACKERS (LUNCHBOX SURPRISE)
"Great idea! My first-grader loved it. He's always begging for the ones already made up at the store, which I refuse to buy."
TACO ROLL-UPS
"My daughter and her friend ate these and loved them. There are some more in the freezer that I am sure will be great!"
ANGRY BIRDS BENTO BOX
"My son loves rice balls (onigiri), so I decided to make him an Angry Birds lunch box! My hubby was more impressed and snatched it for his office lunch instead!"
CALIFORNIA ROLLWICH
"I made this for my grandson. He loves avocados, so that made it easy to sneak in other veggies."
ANTS ON A RAFT
"This is a yummy snack. I love that they're made with things that I always have around the house."
YUMMY TO THE TUMMY CLOCKS
"This is a very cute idea for snack time."
CREAM CHEESE & CUCUMBER SAILBOATS
"This is such a fun recipe for kids and adults alike. I love the cute look and the fresh taste."
LADY GRAPEFRUIT
"What a great idea. This motivated me to look for more recipes where I can decorate food for my kids."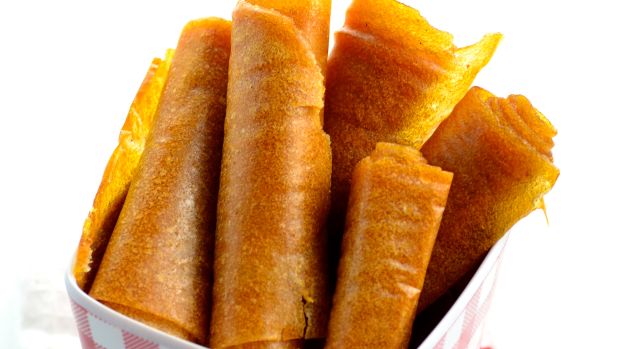 ORANGE JULIUS ROLL-UPS
"This is like a healthier way to make candy. It is a great recipe, I was very pleased."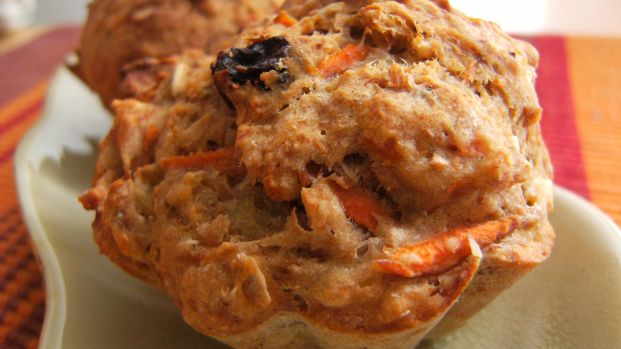 ULTIMATE LUNCHBOX MUFFINS
"These are so tasty and also have a lovely texture — very moist and soft on the inside, with a great crunchy crust. Who knew that healthy muffins could be this easy and tasty?!"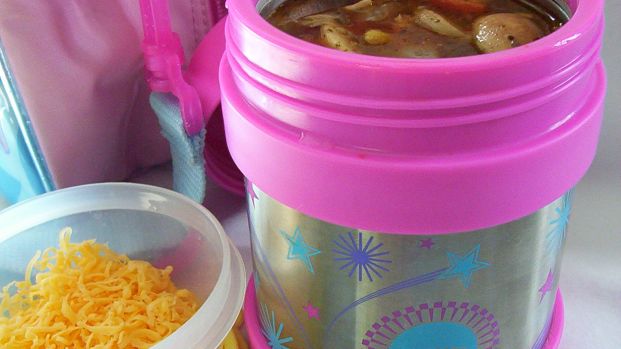 LUNCHBOX TACO CHICKEN SOUP
"Great recipe! My son always asks for me to make it to take in his school lunch."
NEMO CLOWNFISH SNACKS
"Easy and cute – who doesn't love Nemo?"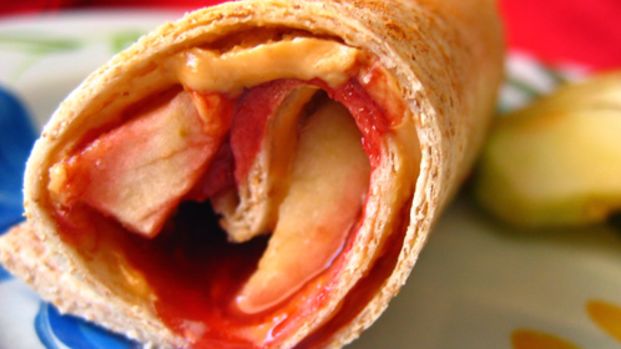 PB&J APPLE ROLL-UPS
"I made these for lunch and they were absolutely wonderful. I wouldn't change a thing."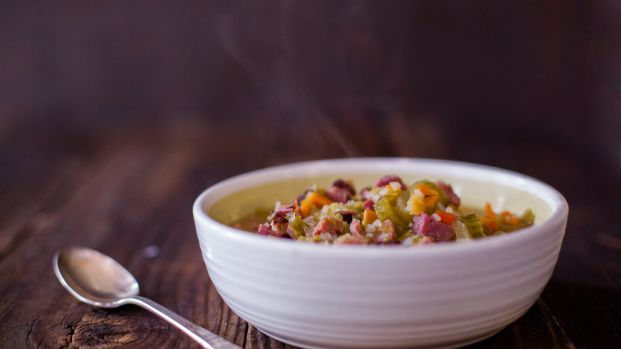 SPLIT PEA SOUP
"It was delicious, and even the toddler and baby loved it. We sprinkled it with Parmesan to serve."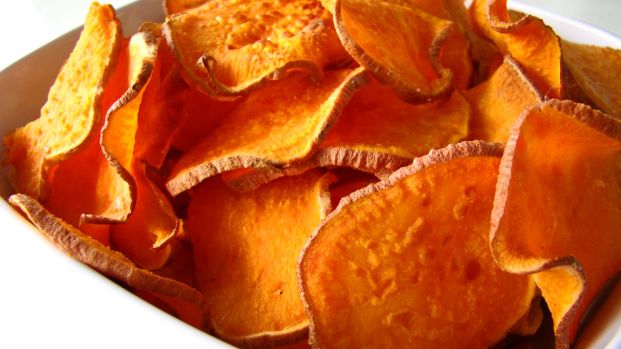 BAKED SWEET POTATO CHIPS
"A nice healthy and very flavorful snack! Using a mandolin made nice thin chips quickly."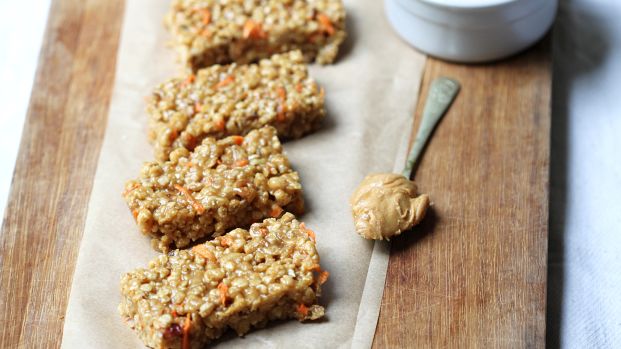 EASY GRANOLA BARS
"These came together really quick, and the kids loved them!"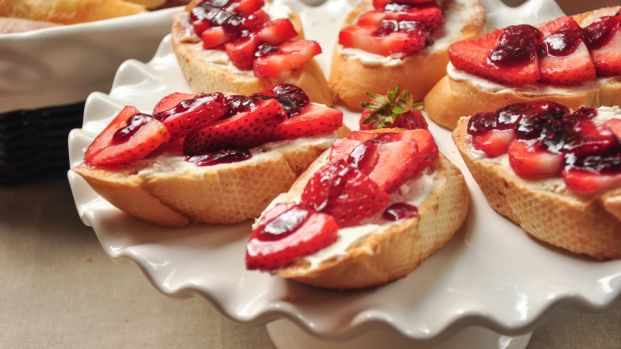 STRAWBERRY BRUSCHETTA
"Strawberries and cream cheese are always a perfect match and this recipe is a wonderful way to combine them."
PORTOBELLO PIZZAS
This turned out fantastic! Both my 2 year old and my 1 year old gobbled these up. I will definitely make these again.
HEALTHY EGG SALAD SANDWICH
"A very nice sandwich!"
BANANA CARROT MUFFINS
"These are so good! My kids just gobbled them up."
BLT PASTA SALAD
"If you find you don't have bacon, use salami or pepperoni cut into strips. The possibilities are endless!"
CRISPY BAKED BEET CHIPS
"This was easy, tasty, salty and sweet."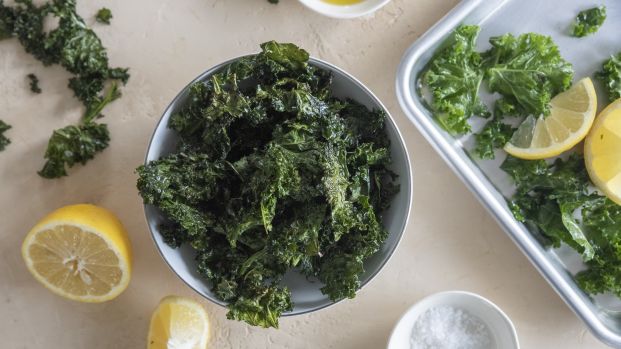 LEMON KALE CHIPS
"So good! Adding spices such as curry or cayenne can make them tasty too."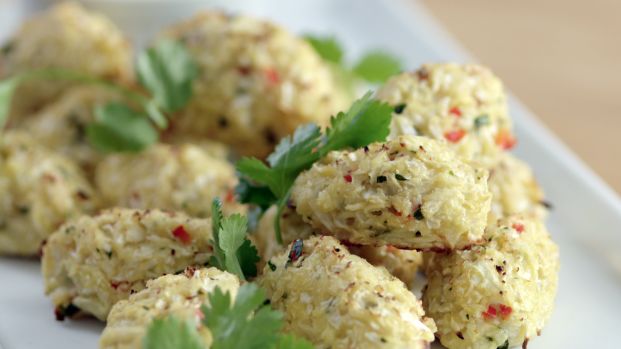 CAULIFLOWER TOTS
Swap out potatoes for healthier cauliflower for a crowd-pleasing side dish.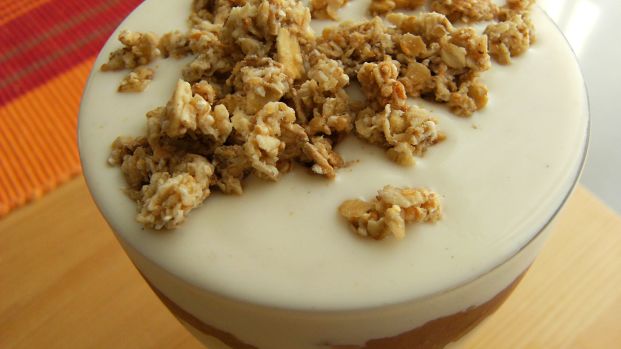 MUESLI SUNDAES
"Delicious! I added some frozen blueberries and a couple cut-up frozen strawberries."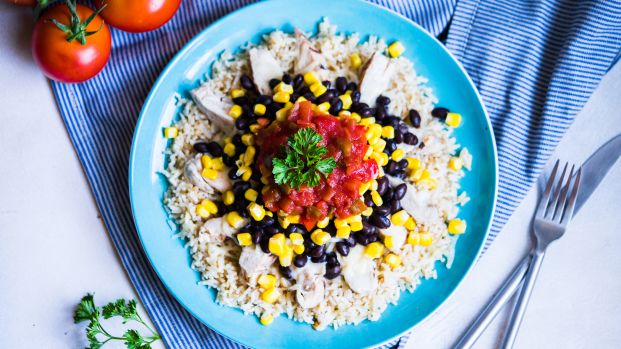 SOUTHWESTERN RICE BOWL
"Very satisfying! I enjoyed this Vegetarian style and omitted the chicken."
.